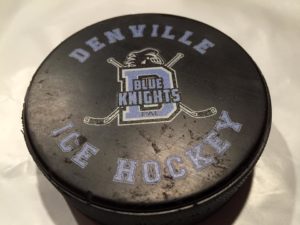 The Denville P.A.L Hockey Association represents the town's recreational hockey program. The objective of the Association is to develop, promote, and support the game of hockey for youths 17 years of age and under in the Township of Denville, NJ and to instill a sense of fairness and self-discipline.
The team is proudly sponsored by the Denville Police Athletic League and our many community sponsors. With their support we are able to offer a competitive and affordable recreational program and scholarships to players in need.
The Association supports players at Mite, Squirt, Pee Wee, Bantam, and Midget levels as part of the MCYHL (Morris County Youth Hockey League). All coaches are USA Hockey certified at the appropriate level.